GFORCE Engine Heater
SKU:
Brand: GFORCE
ENGINE HEATER
Parts No.:G0038
JAN:4580416430388
Oct 25, 2013 release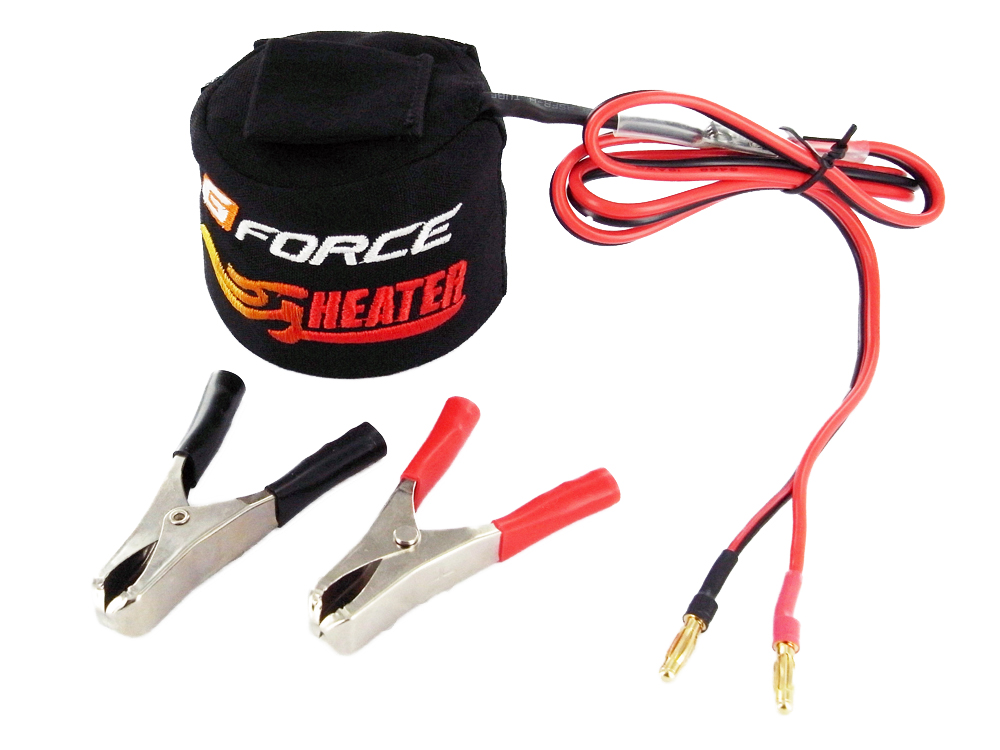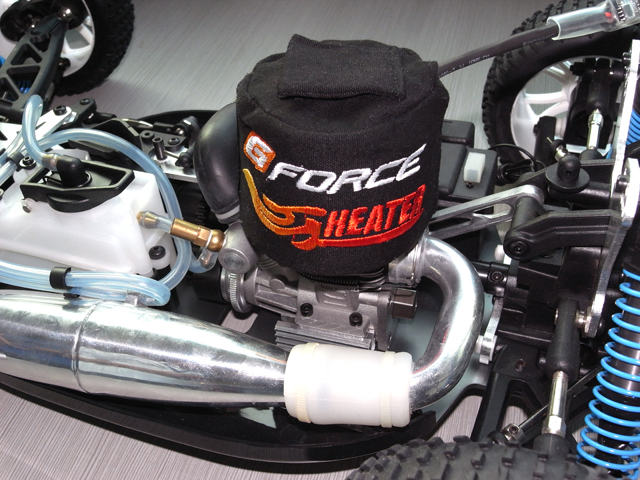 G-FORCE engine heater will pre-heat all the critical parts of your nitro engine, giving you a minimal of stress and wear on the engine. It help relieve the stress on the crank, con-rod, piston and sleeve during warm-up. It also give you a very easy and smooth engine start, with no stress on your starterbox. Fuel consumption is much less, as you do not have to spend time warming up and adjusting your engine. A pre-heatet glow-plug will increase the life of your plug. It is also perfect for break-in, as it reduces the "pinch" on your new engine. You will experience that engine pre-heating is a must. Most importantly, it will quickly pay for itself by increasing engine life and performance!
Features
MCU control heating time and heating power for maximum safety. Safety timer: turn off power around 10 minutes automatically.
Built-in temperature sensor: to control the output power of the heater LED indicator for status of engine heater.
12V DC source with low voltage cutoff.
Fireproof and heat resistant adjustable cover.
Fits all .19-.26 RC nitro engines.
Very small, lightweight and compact for quick and easy storage.
It's designed to transfer heat effectively and efficiently.
Access port on top allows you to start and monitor your engines temperatures without having to take the heater off.
Product Specification
Input Voltage 
12Volt DC 
Heating Power 
90Watt 
Heating Time 
Around 10 minutes 
Low Voltage Cutoff 
9-10Volt 
LED indicator 
[Heating] Red LED stays on 
[Low Voltage] Red LED blinking 
Net weight 
65g 
Dimension 
Diameter≈63mm Height≈50mm
Shipping
DELIVERY VIA AUSPOST

Ryper Hobbies uses Australia Post for all deliveries.

We provide Standard and Express Post delivery options and they can be sent to an physical address, a PO Box and or a Parcel Collect address provided.

Parcel Collect is run by Australia Post for your convenience :-

> Choose from up to 3,500 Post Offices across Australia that offer our Parcel Collect service
> Safe parcel storage for up to 10 business days > Get email and SMS notifications when your parcel arrives.
> Please speak with your local post office for more information on this service.


CHANGE OF MIND

Please choose carefully as full refunds are not normally provided where you have simply changed your mind, made a wrong selection or simply found the goods cheaper elsewhere. We recommend you carefully preview any orders before adding them to your shopping cart and proceeding with your order.

Nonetheless, as part of our 100% satisfaction guarantee, we can provide either a credit or exchange under these circumstances, as long as the item is returned to us in sale-able condition and meets the criteria outlined in our guarantee.